hahaha some jap love from me .
if you know me long enough you should know that i have always loved the Japan culture and have always dreamed of living there . i never paid much attention to the celebrities there but now …
omg i think i've been reading Cheesie's blog for so long that i have recently been influenced by her !!
Masuwaka Tsubasa !! a fashion model of Popteen who is also the creater of DollyWink ! how could someone be so pretty and cute and successful !!!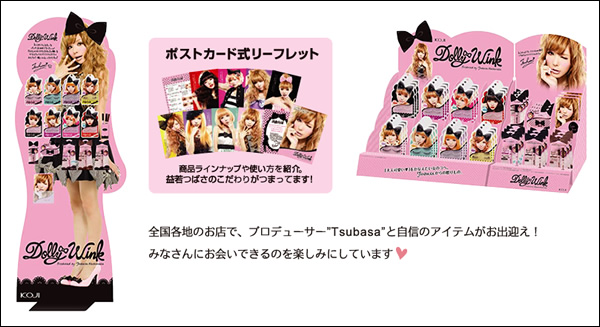 Dolly Wink products . omg i love their packaging ! so cute !!
especially the nail polish . the colours so nice and super cute packaging but one costs about RM25 *heart breaks*
next is Fujii Lena ! she is like the japanese version of Hyuna's sexiness + Lee Hyori's yengness ! she is lehma so hot … *drools*
she is also Vivi magazine's main model ! omg i think i might just start reading ViVi just because of her hahaahaha
oh i am not a lesbian . i simply like looking at pretty girls :X
and speaking of Cheesie …
she replied my tweet the other day ! kekekeke
so happy cos i love her to the maxx :3
Labels: Fangirlism, Obsessions